Full & Partial Dentures Providers in Racine, WI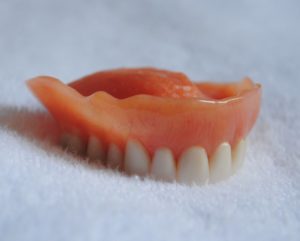 Racine Dentistry full and partial Dentures Services
Dentures are removable appliances that can replace some or all teeth.
Dr. Budzinski only uses the best acrylics and teeth to create a custom full denture. Partial dentures are created using a variety of materials. The best options will be discussed to create the denture that best fits each individual's needs.
Process:
Impressions are taken to create a preliminary study model. This model is used to create the final treatment plan and a custom impression tray. This tray is used to make the last impression using more accurate impression material. The master model is created from this impression. A temporary denture is formed on the master model to establish the patients' vertical bite; finally, the actual denture teeth are set on the temporary denture for the patient to try in, ensuring proper tooth color, shape, and alignment. The next appointment, the dentures are delivered, minor adjustments are made, and instructions about care of your new dentures are given.