Dr.Anthony Budzinski
Meet Dr. Anthony Budzinski
---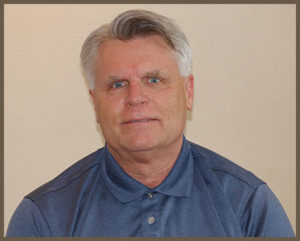 Dr. Anthony J. Budzinski began his private practice of dentistry in the Racine in 1984. He received his Bachelor of Science degree in biology from the University of Illinois in 1978. Dr. Budzinski received a Doctor of Dental Surgery with Honors from Loyola University Chicago. In 1986, he received a Master of Science in ORAL Biology 1986 from Loyola University Chicago. Dr. Budzinski's formal and continuing education provide the added expertise to prevent and treat the most complex dental problems. When not in the office, Dr. Budzinski regularly works out in the gym, golf, and snow skis. Dr. Budzinski was a member of the Racine Zoological Society Board of directors, as well as past president, from 1986-1995.
He is proud to provide his patients with the best dental techniques and treatment options in a setting that allows s him to treat one patient at a time, in a relaxed and caring environment. Listening to each patient about their dental goal is a top priority to determine the best treatment plan for their needs and finances.
---
Education
---
Philosophy
Provide comprehensive dental care utilizing the most modern techniques, along with the most talented specialists to create an individual customized treatment plan for each patient.
---
Hobbies
Dr. Budzinski has always been active in sports, playing baseball and hockey, most recently enjoys working out, playing golf and snow skiing. Past president of the Racine Zoological Society 1993-1994.
---